The Crew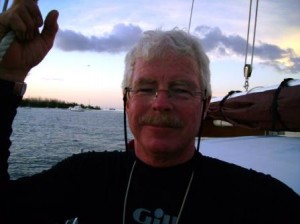 Your time aboard Conch Pearl is hosted by Denny Webb and his wife Holley Whitley. They have owned Conch Pearl since the fall of 2004, when they purchased the boat with the intent of converting her to be a live aboard dive boat. By the spring of 2005 they were doing just that. After a refit of Conch Pearl they've maintained a busy spring and summer schedule running dive trips for the Boy Scouts of America out of Islamorada, FL.
In 1992, Captain Denny narrowly escaped life in the corporate world and has been living the Buffett (Jimmy, not Warren) lifestyle ever since. In 1995 he began chartering his boats with the Boys Scouts of America in their Florida Keys sailing programs. He finds that his years of managing maintenance departments in large factories has held him in good stead on his boats. Self-reliance and the ability to fix anything is a must in the charter business. Denny holds a USCG 100 ton master license.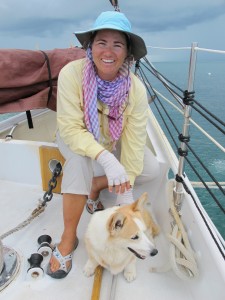 Holley has been Denny's first mate for years. After earning her BFA from Wright State University in Dayton, OH, she worked in the advertising, restaurants, and even ran an organic market garden. Upon meeting Denny, she finally accepted the fact that being a "boat bum" is her true calling. She is a PADI Divemaster and holds a USCG 50 ton master license.